NORTHERN NEVADA
Public Health
Serving Reno, Sparks & Washoe County
Air Quality Permit to Operate Requirements and Forms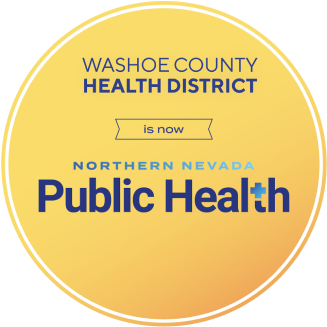 Does my facility need a Permit to Operate?  
The Washoe County Air Quality Management Division (AQMD) is tasked with protecting the health and welfare of all residents in Washoe County.  The AQMD accomplishes this through the protection of the Environmental Protection Agency (EPA) established, health-based National Ambient Air Quality Standards (NAAQS).  One of the primary roles in complying with the NAAQS is the permitting of facilities exceeding certain emissions thresholds.   
Pursuant to District Board of Health Regulations Governing Air Quality Management 030.200, the permitting threshold in Washoe County is as follows,  
Any facility with the Potential to Emit (PTE) two (2) pounds per day of any criteria pollutants (carbon monoxide, sulfur dioxide, nitrogen dioxide, ozone precursors such as VOCs & nitrogen oxides, particulate matter 10 and 2.5) or one (1) pound per day of any regulated Hazardous Air Pollutant (HAP) shall be required to obtain and hold a Permit to Operate.   
In order to determine if your facility will need to apply for a Permit to Operate, you will need to determine your facility-wide PTE to include all emission units, defined as any part of a source that emits, or would have the potential to emit, any regulated pollutant. This can be done by the facility or by hiring a third-party air quality consulting professional.    
Typical facilities that require a Permit to Operate include, but are not limited to:  
Gas, oil or solid fuel burning boilers, furnaces or large process ovens

 

Commercial fuel storage facilities or gas stations

 

Paint and surface coating operations

 

Degreasers, dry cleaners or other processes using solvents

 

Aggregate, concrete or mineral products processing or mining

Analytical labs, chemical processing operations, assay labs

 

Printing press facilities

 

Sawing, grinding or sanding operations

 

Remediation soil or water treatment operations

 

Industrial facilities which emit air pollutants

 

Marijuana cultivation and processing operations

 
I have determined I need a Permit to Operate, now what?  
Prior to construction of your new emissions unit(s), complete and submit an application for a Minor Source Authority to Construct/Permit to Operate along with any applicable worksheets and potential to emit (PTE)/emissions inventory spreadsheet. An Authority to Construct (ATC) must be obtained prior to construction of any new emission unit in Washoe County. Failure to do so could result in enforcement actions being taken against the facility.  Detailed instructions are included with each form. If your facility is a Title V facility, then use that form.  Once a complete application is received by the AQMD (including all required documentation and fee(s)), it will be reviewed within thirty (30) days for administrative completeness (have you provided all required documentation, wet signature from appropriate Responsible Official, facility wide PTE demonstration, etc.).   The AQMD will contact you, via email, if additional information is required; otherwise, you may not receive any correspondence.  Please be sure all contact information is correct; this can be critical in keeping things moving forward in a timely manner.   
Once the application is deemed administratively complete, it will be placed in the queue for processing in the order it was received.  Depending on the number of applications in the queue, the complexity of processes associated with the facility, and supporting documentation provided, the ATC can typically be issued within 2 – 4 months. However, the AQMD may take up to 180 days to process.  Any lack of information to support the application will result in a longer processing time.   
A permit writer will complete a technical review of the application and reach out to the facility for any additional information needed.  Once the technical review is complete and the PTE is confirmed to be accurate, an ATC will be issued by mail.   
Once the ATC is issued, construction is complete, and the facility is operating at capacity, you will be instructed to contact the AQMD for an initial compliance inspection.  Once the AQMD has determined compliance with the ATC, the Permit to Operate can be issued.  Prior to issuance, the facility will receive an invoice for permit fees based on anticipated actual throughput.   
The facility will be required to submit an annual emissions report for the prior calendar year.  Annual reporting requirements are provided on the Permit to Operate. 
Pre-Construction Conference 
Because of the complexity of the details of some projects, many operators request a preconstruction conference to meet and discuss the details of the proposed project. The AQMD encourages such meetings, especially for more complex sources. Often such a discussion actually speeds up the permit process and results in less confusion for all parties. If you decide to pursue this option further, you should contact one of the WC AQMD staff members under Further Questions and Information.
New Construction and Grading
A Dust Control Permit must be applied for and obtained prior to any new construction which will disturb an area one (1) acre or greater. Visit the Dust Control Program page for more information and instructions for how to apply. The Dust Control Program can be contacted at (775) 784-7200 Option 5 or AQMDDust@NNPH.org. 
Forms and Applications
Control Device Worksheets
Emission Unit Worksheets
Mineral Processing (Non-Metallic) Crushers and Screens - Portable and Stationary
The following tools should be used to apply for a Permit to Operate for Non-Metallic Mineral Processing (Crushing/Screening) - Stationary or Portable/Rented/Temporary:
Title V
Application Fees
Application fees are included on each application. Current fees are listed on the Air Quality Management Fees page. 
Further Questions and Information
Copies of the District Board of Health Regulations Governing Air Quality Management are available online or at our office. For those applicants wishing to obtain general information on business space availability, lease or rental information, labor costs and general business climate in the Northern Nevada area, you may contact the Economic Development Authority of Western Nevada at (775) 829-3720. If you have any further questions, need additional information or need assistance in completing an application, you may contact the Permitting Program at AQMDPermitting@NNPH.org or (775) 784-7200 Option 6.
The Business Environmental Program, operated through the University of Nevada, is a free and confidential program designed to help businesses in Nevada minimize waste and comply with State and Federal environmental regulations. This is a service sponsored by the Nevada Small Business Development Center, Bureau of Business and Economic Research, College of Business Administration at the University of Nevada, Reno. This service may be contacted at (775) 784-1717 or (800) 882-3233. The Business Environmental Program may provide information and assistance on a number of topics, including hazardous waste regulatory assistance, air pollution emissions assistance, waste minimization and pollution prevention. They can also provide assistance in making application for permits or reviewing options for emission control equipment.
Last modified on 11/02/2023
Let's Stay in Touch
Sign up for our newsletter