NORTHERN NEVADA
Public Health
Serving Reno, Sparks & Washoe County
Northern Nevada HIV Prevention Planning Group (NNHPPG)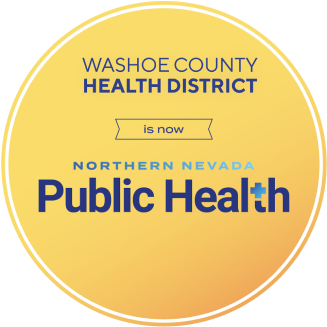 Northern Nevada HIV Prevention Planning Group (NNHPPG)
The NNHPPG is dedicated to promoting community participation and involvement in HIV prevention and care services and activities, reducing the duplication of services and improving the coordination of service implementation, and strengthening local and statewide partnerships in the fight against the spread of HIV in Northern Nevada. Activities are guided by the most recent Nevada Integrated HIV Prevention and Care Plan.
Community members are encouraged to participate and share their insight and experiences! To apply for membership on the Council, it is required to attend at least one meeting, then fill out the application form and submit it by mail to Washoe County Health District, CCHS - HIV Program, 1001 East Ninth Street, Reno, NV 89512 or contact us for how to submit by email.

Listed below are the 2021 scheduled meeting dates for the Northern Nevada HIV Prevention Planning Group. NNHPPG meetings are held at the Washoe County Health District, 1001 E. 9th Street, Bldg. B. Call 775-328-6147 for more information. Regular meetings start at 2:00 pm and committee meetings start at 1:00 pm. Committee meetings may not take place on each meeting date. 
February 23
April 27
June 22
August 24
October 26
December 21
All meetings are open to the public. All interested parties are encouraged to attend.
Notice
Please contact us for comments regarding the site, to report any problems with links, or to request additional information.
Meeting Schedule
The Northern Nevada HIV Prevention Planning Group meets on the fourth Wednesday of every other month. All meetings are open to the public and the community is encouraged to attend and participate.
Meetings
2022

Oct. 26, 2022

Online & Washoe County Health District, B170 Conference Room

Joint meeting of the Northern and Southern Nevada HIV Prevention Planning Groups

Feb. 23, 2022

Online

Meeting link in agenda and: 

Join Webex Meeting:

Meeting Number (access code): 2554 101 4427

Passcode: uEtJ9erVG47
2021
2020

Dec. 16, 2020

Online

Please see agenda for online meeting details.

Feb. 26, 2020

Washoe County Health District Conference Room A

Regularly scheduled meeting of the Northern Nevada HIV Prevention Planning Group

Feb. 26, 2020

Washoe County Health District Conference Room A

Policy Committee of the Northern Nevada HIV Prevention Planning Group
2019

Dec. 18, 2019

Dec. 18, 2019

Oct. 23, 2019

Oct. 23, 2019

Aug. 28, 2019

Aug. 28, 2019

June 26, 2019

April 24, 2019
2018

Dec. 19, 2018

Oct. 24, 2018

Aug. 22, 2018

June 27, 2018

April 25, 2018

March 23, 2018

Feb. 28, 2018
2017

Dec. 20, 2017

Oct. 25, 2017

Aug. 23, 2017

June 28, 2017

April 26, 2017
2016

Dec. 21, 2016

Sept. 28, 2016

Aug. 24, 2016

May 25, 2016

March 23, 2016

Jan. 27, 2016
2015

Nov. 18, 2015

Sept. 23, 2015

May 27, 2015

March 25, 2015
2014

Oct. 22, 2014

Aug. 27, 2014

April 23, 2014

Feb. 26, 2014
Last modified on 08/16/2023
Let's Stay in Touch
Sign up for our newsletter