NORTHERN NEVADA
Public Health
Serving Reno, Sparks & Washoe County
Get Healthy Washoe!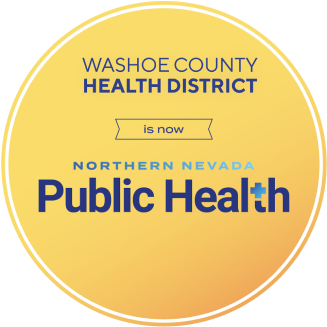 Get Healthy Washoe is all about you Washoe County! This resource was designed by the Chronic Disease and Injury Prevention Program as a road map and a resource for people who want to live healthy lives and reduce the impact of chronic disease in the community.  Here you will find information about how to:
This resource is desiged for all aspects of the community including individuals, parents, businesses, medical practitioners and anyone else who wants to improve their health. 
About 
The Chronic Disease and Injury Prevention Program (CDIP) focuses on the modifiable risk factors of tobacco use and exposure, lack of physical activity, and poor nutrition. In recent years, the focus has been expanded to include injury prevention and responsible cannabis use, including eliminating secondhand cannabis smoke exposure. These modifiable risk factors impact the top five leading causes of death in Washoe County. By moving the needle on these modifiable risk factors the CDIP goal is to reduce illness and premature deaths in Washoe County and improve quality of life of those that live, work, and visit our community.
Public health research has shown that that policy, systems, and environmental (PSE) changes can have the largest impact on improving population health, therefore, the CDIP focuses on PSE rather than individual behavior change strategies. Additionally, following the CDC approach for chronic disease prevention and health promotion, the CDIP strives to achieve health equity by eliminating health disparities and achieving optimal health for all Washoe County residents. 
Programs
Resources
Last modified on 10/11/2023
Let's Stay in Touch
Sign up for our newsletter