NORTHERN NEVADA
Public Health
Serving Reno, Sparks & Washoe County
Get Help Quitting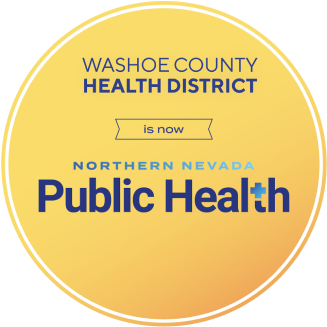 Resources for Teens and Young Adults
My Life My Quit
Join for free by texting "Start My Quit" to 855-891-9989 or call
This is Quitting
Teens & young adults can join for free by texting "DITCHJUUL" to 88709
Parent of a young person who vapes
Text QUIT to 202-899-7550 to receive text messages designed for parents of vapers
Resources for Adults and Special Populations
Nevada Tobacco Quitline - 1-800-QUIT-NOW (QuitLogix Program)
The Nevada Tobacco Quitline 1-800-QUIT-NOW or 1-800-784-8669 is a free telephone coaching service for any Nevada resident who is ready to quit tobacco. Information, referrals and coaching are confidential, and sessions are designed on a schedule that is convenient for you. If you are eligible, you may receive free Nicotine Replacement Therapy to assist you with your quit. Visit https://nevada.quitlogix.org/ for online coaching and more information about how to quit smoking.
American Lung Association - Freedom From Smoking
Available online for free at http://www.freedomfromsmoking.org
www.BecomeAnEx.org
Relearn your life without cigarettes. This website is designed to walk you through quitting with helpful hints, developing a quit plan, and tools to be successful. There is no charge for this website and it is funded by non-profit public health groups. www.BecomeAnEx.org
Renown - Quit Tobacco Program
775-982-7787. Program meets once a week for four weeks. Provides a support group environment and individualized instruction for each participant. The program includes 2 Pulmonary Function tests, which measure lung capacity. The first test is performed at the start of the program and the second test is offered 6 months after the participant stops smoking. Class starts the first Monday of each month. Call for pricing information. Insurance may cover some or all of the cost.
Asian Smokers' Quitline
The Asian Smokers' Quitline (ASQ) provides FREE, accessible, evidence-based smoking cessation services in Cantonese, Mandarin, Korean and Vietnamese to Asian communities in the U.S. ASQ has been shown to double their chances of quitting successfully. Services are provided by native speakers trained in smoking cessation. Eligible callers receive a free two-week starter kit of nicotine patches.
ASQ is funded by the U.S. Centers of Disease Control and Prevention (CDC), and has served over 8,000 callers since it was established in 2012. ASQ serve Asian communities in all 50 states and Washington, D.C.
ASQ is open Monday through Friday, 7am to 9pm Pacific Time
| | |
| --- | --- |
| | 1-800-838-8917 |
| | 1-800-556-5564 |
| | 1-800-778-8440 |
Baby & Me - Tobacco-Free
The Washoe County Baby & Me – Tobacco-Free is a FREE program to help pregnant women quit smoking during pregnancy and stay quit after the baby is born. A participant will receive support and education through four prenatal and six postpartum sessions. If you are pregnant and want to quit smoking, contact 775-328-2480 to get help and receive free diapers.
CDC's Adult Cessation Resources
Last modified on 08/15/2023
Let's Stay in Touch
Sign up for our newsletter