NORTHERN NEVADA
Public Health
Serving Reno, Sparks & Washoe County
Extra Mile Award / Hospitality Hero Award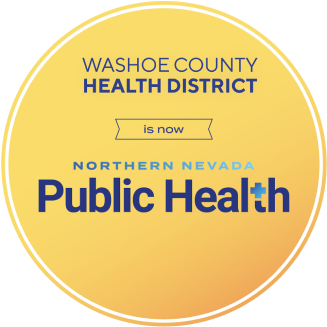 The Extra Mile Award recognizes local businesses for going above and beyond the requirements set forth in the Nevada Clean Indoor Air Act (NCIAA) making the conscious decision to go smoke-free when the law does not require them to. 
The Hospitality Hero Award recognizes businesses that have to comply with the NCIAA for exemplifying a growing movement to increase smoke-free hospitality venues.  The demand for non-smoking venues in our city is increasing; according to the Centers for Disease Control and Prevention nearly 83% of U.S. adults do not smoke. Here in Washoe County the non-smoking rates are slightly higher at 85%.
Locations that can allow smoking per the NCIAA are:
Gaming areas of casinos where loitering by minors is restricted by law
Completely enclosed areas within stand-alone bars, taverns, and saloons in which patrons under 21 years of age are prohibited from entering:
Strip clubs or brothels
Retail tobacco stores
Areas of convention facilities during tobacco-related trade shows, that are closed to the public
Private residences, including those used as an office workplace except if it is used as a child care or health care facility
Minimum criteria for each award are below:
Extra Mile Award
Location can legally allow smoking per the NCIAA, but chooses not to allow smoking.

i.e. A bar that only allows patrons over 21 to enter and prohibits smoking; A casino that prohibits smoking indoors. 
Hospitality Hero Award
Local service-industry businesses that provide a smoke-free environment for customers and employees

i.e. A bar or sports lounge that allows minors to enter and prohibits smoking.
Nominations
If you would like to nominate a business please complete this form
If you are a business who meets the criteria for the Extra Mile Award or Hospitality Hero Award please complete this form
Past Awardees
View Recipients Here

| | |
| --- | --- |
| 2020 | The Gold N' Silver Inn Restaurant – EMA |

---

2019

Paul Mitchell the School Reno – EMA
Reno City Council – EMA
Sparks City Council – EMA
Washoe County Board of County Commissioners – EMA

---

2018

Paul Mitchell the School Reno – EMA
Reno City Council – EMA
Sparks City Council – EMA
Washoe County Board of County Commissioners – EMA

---

2017

Wild Island – EMA
Ole Bridge Pub – EMA
Carl's – The Saloon – EMA
Ceol's Irish Pub – EMA

---

2016

Whitney Peak – HHA
Our Bar – HHA
The Stick – HHA

---

| | |
| --- | --- |
| 2015 | The Housing Authority of the City of Reno – EMA |

---

2011

Access to Healthcare Network – EMA
CommRow – EMA

---

2010

Artown - EMA
RTC Board - EMA
Reno Aces - EMA
Silver Dollar Court, INC. - EMA

---

2009

Carson Tahoe Regional Healthcare - EMA
Northern Medical Center - EMA
Renown Health - EMA
Saint Mary's - EMA
Whole Foods Market, Reno - EMA
The Purple Bean - EMA

---

2008

Bill's Casino Lake Tahoe - EMA
Nikki Beach - EMA
Silver Peak - EMA
Last modified on 08/15/2023
Let's Stay in Touch
Sign up for our newsletter