NORTHERN NEVADA
Public Health
Serving Reno, Sparks & Washoe County
Smoke Free & Vape Free Outdoor Events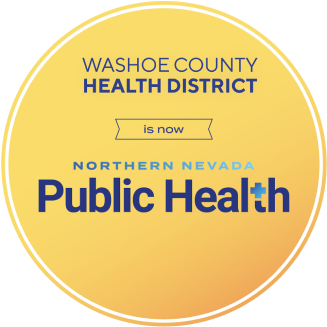 Why a smoke free and vape free policy is a good idea for your family-friendly event!
Participants and vendors get to breathe clean air
According to the U.S. Surgeon General, there is NO safe level of exposure to secondhand smoke.
Tobacco smoke is made up of more than 4,000 chemicals including over 70 known to cause cancer. 
E-cigarette aerosol can contain harmful components including nicotine, ultrafine particles, heavy metals, and volatile organic compounds. At least 10 chemicals identified in this aerosol cause cancer.  
According to the 2019 Nevada Adult Tobacco Survey,
nearly 86% of Washoe County residents do NOT smoke
Reduces waste and litter at the event site
Smoke, ash, matches, and cigarette butts account for 31.5% of litter in our parks and outdoor recreation areas, according to Keep America Beautiful.
Cigarette butts remain the number one littered item on roadways, and end up in waterways like the Truckee River.
Cigarette butts leach toxic waste including nicotine, arsenic and lead. 
Many cigarette filters are made from plastic that will never biodegrade. 
Cigarette butts and e-juice cartridges are hazardous and highly toxic to children, pets and wildlife.   
Lowers risk of fire
Discarded cigarette butts and vaping devices pose a real fire risk in our dry desert climate.
Some e-cigarette batteries have caused small fires and explosions.
Encourages children to make healthy choices
The CDC reports that when children see adults using tobacco products, including smoking and vaping, the behavior is normalized making children more likely to use tobacco.
Outdoor events that have gone smoke-free/vape-free
View Recipients Here

| | |
| --- | --- |
| 2016 | Heart Walk, Truckee Meadows Healthy Communities Family Health Festival, Healthy Parks, Healthy People, Race to End Domestic Violence |

---

| | |
| --- | --- |
| 2017 | Northern Nevada Pride, Biggest Little Treasure Hunt, Heart & Stroke Walk/Run, Reno Remote Area Medical (RAM), Washoe County School District's Annual Run for Education, Girls on the Run, Run with the Girls |

---

| | |
| --- | --- |
| 2018 | Reno's Biggest Little Half Marathon, Kids' Run Event, Polio Purple Pinkie Trail Run & Walk, Northern Nevada Public Health Jane's Walk at Yori Park, Healthy Living Mural Project – Northern Nevada Public Health collaborated with Glenn Duncan and Traner Middle School, Reno Dragon Lights, Northern Nevada Public Health's WIC Farmers Market |

---

| | |
| --- | --- |
| 2019 | Smoking and vaping at public parks in Reno, Sparks, and Washoe County is prohibited. |
We are here to help!
If you are interested in learning more about smoke free and vape free events, receiving help in adopting a policy, or using signs for your event, please contact Northern Nevada Public Health, Chronic Disease Prevention Program at: 775-328-2466 or 
GetHealthy@nnph.org
Last modified on 08/15/2023
Let's Stay in Touch
Sign up for our newsletter