NORTHERN NEVADA
Public Health
Serving Reno, Sparks & Washoe County
Office of the District Health Officer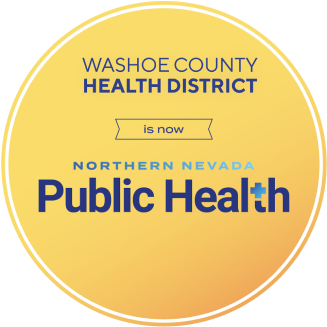 The Office of the District Health Officer (ODHO) provides leadership and direction for the entire Health District by working with and through the District Board of Health. The ODHO is responsible for overall District management and community-wide health improvement initiatives, and serves as the central control point for public information.
Programs & Services l Data, Publications, & Reports l Contact Information l Boards
Programs and Services
Media Contacts
Web Design and Content Management
Contact Information
Phone: 775-328-2415
Email: svaldespin@nnph.org
Northern Nevada Public Health1001 East Ninth StreetReno, NV 89512
The Health District is located in the Washoe County complex at the corner of 9th Street and Wells Avenue. The Office of the District Health Officer is on the second floor in the Administrative offices, through the second doorway at the top of the stairs.
Governing Boards
District Board of Health (DBOH)
The District Board of Health, through Northern Nevada Public Health, has jurisdiction over all public health matters in the Health District.
Last modified on 08/25/2023
Let's Stay in Touch
Sign up for our newsletter