NORTHERN NEVADA
Public Health
Serving Reno, Sparks & Washoe County
Washoe County Health District Refund Policy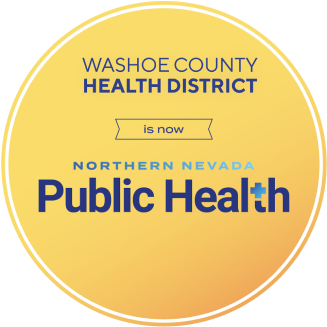 PURPOSE:
It is the purpose of this policy to establish a refund policy for Northern Nevada Public Health (NNPH).
PROCEDURES:
In order to request a refund, a written request must be submitted utilizing the Request for Refund form (click here). No refunds are done at customer service windows. The request must be mailed, faxed, e-mailed, or delivered to the NNPH:
Northern Nevada Public Health
1001 East Ninth Street
Reno, NV 89512
 Air Quality Management (AQM) - Fax (775) 784-7225 - aqmdadmin@washoecounty.us
 Environmental Health Services (EHS) - Fax (775) 328-6176 - healthehs@washoecounty.us  
Vital Statistics (Birth/Death Records) - Fax (775) 785-4184
Community & Clinical Health Services (CCHS) - Fax (775) 328-3750
For AQM & EHS:
If within ten working days of receiving payment for a permit, or initial documentation is received by NNPH staff from a partner jurisdiction (City of Reno, City of Sparks, Washoe County), staff determines the customer was not required to have a permit, a full refund including the 4% Regional Technology Fee, may be given.
After the ten working days, all refund requests will be subject to a deduction of 10% for Administrative fees in addition to the 4% Regional Technology Fee.
Refund eligibility period is 90 days from the date the fee submitted, or initial documentation is received by NNPH from a partner jurisdiction.
A refund is not available if field staff completed the work associated with a fee submitted for services.
Air Quality Management permit fees are non-refundable once a permit is issued.
Annual permit fees are non-refundable upon the first day of the renewal period (e.g., a May 1st renewal that is paid will not be refunded if requested on or after May 1st).
Late fees are non-refundable.
If NNPH staff determine a different permit is required, and the staff work completed has not exceeded work required for the new permit, the full original permit fee may be returned (or if technology allows, applied to the new permit). Examples of this may include, the wrong food facility permit is selected, the wrong AQM asbestos fee was paid for demolition, or it is determined that a well deepening must be converted to a new well permit.
If the AQM or EHS Division Director determines that an error in billing or other issue, initiated by NNPH or a partner jurisdiction on behalf of NNPH occurred, a partial or full refund (including all fees) may be issued if approved by the District Health Officer or Deputy District Health Officer.
For Vital Statistics (Birth/Death Records)
A ten-dollar search fee is non-refundable.
Refunds for amounts less than $5.00 will not be paid per Washoe County Code 15.435 and NRS 354.220-354.240.
Refunds will be processed per the noted methods:
Refunds made by check could take up to 3-4 weeks to process.
Refunds will only be issued to the party that originally issued payment.
No cash refunds will be processed unless an established policy or procedure exists for the operational unit. Refunds for cash payments will be processed immediately and refunded by check.
Refunds for payments made by check will be refunded by check after the original payment check has cleared.
Refunds for payments made by credit or debit card will be refunded as a credit back to the original card only. The NNPH does not keep card information on file. If the customer cannot be reached a check will be issued. If the customer can be reached, but the original card is no longer active, a check will be issued.
Adopted by the District Board of Health: February 28, 2013; revised October 24, 2019; revised September 24, 2020; revised July 28 ,2022.
Request for Refund forms:
Last modified on 08/15/2023
Let's Stay in Touch
Sign up for our newsletter