NORTHERN NEVADA
Public Health
Serving Reno, Sparks & Washoe County
Bike Month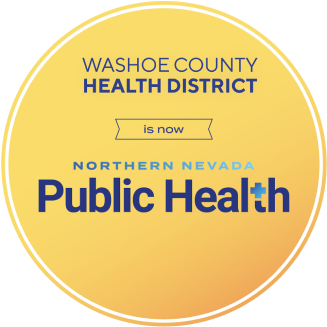 May is National Bike Month! Bike Month is all about highlighting the many benefits of riding a bike and encouraging more people to try biking. The best way to celebrate Bike Month is simply to get on a bike: ride to work, ride to the store or just ride and enjoy the scenery outside. Join us on the fun and learn more about how to celebrate Bike Month in Washoe County.
Participate in any Bike Month activity below for a chance to win a gift card!
Bike Bingo
Save a copy or print this bingo card. (Español)
Complete any or all activities and cross them off. Share pictures of your progress on social media with the hashtag #TruckeeMeadowsBikeBingo
Once you get a Bingo (five in any direction), send a photo of your game card to GetHealthy@nnph.org for a chance to win a gift card! Entries must be submitted by June 1, 2023.
---
Youth Bike Packet
Celebrate Bike Month at your school or home with these fun challenges! Please email submissions to GetHealth@nnph.org by June 1, 2023 to be entered in the raffle for prizes! (Español)
---
Commuter Challenge
Provides a way to promote teamwork within your business, create a healthier workplace and get people excited about bicycling. 
How to join:
Visit the Challenges page and join the Bike Month Challenge 2023

Get affiliated with your organization or register your company or school by contacting SMiklos@rtcwashoe.com. Following registration, you will receive instructions for customizing your organization's area of the website.
---
Community Bike Month Events
Participate in other events hosted by our community partners!
Bike Reno - 

May 13, 2023
9:00-11:00am 
| 
Downton Reno Partnership, 4th and University Way
Family-friendly Bike Reno group ride and a celebration of Bike Month in Truckee Meadows. Click here for additional details or visit bikereno.com
Helmet Fitting & Free Youth Helmets - 

May 20, 2023
1:00-4:00pm 
| 
Neil Rd. Recreation Center
Come by the Family Health Festival and visit the Health District & Safe Kids table to have your helmet fitted properly! Kids can also get a free helmet and safety materials. Many other community partners will also be at the event to help connect families to a variety of health and social services.
---
 Bike Safety Tips
Wear a helmet
Wear bright colored clothing or reflective gear
Ride in the same directions as traffic
Stay alert and avoid distractions
Before riding, do the ABC Quick Check (Air, Breaks, Chain and Cranks)
Check out the RTC Bicycling page to view the Reno/Sparks Bike Map and review the League of American Bicyclists page on additional safety tips.
Bicycling in Nevada
Last modified on 08/15/2023
Let's Stay in Touch
Sign up for our newsletter