NORTHERN NEVADA
Public Health
Serving Reno, Sparks & Washoe County
Marijuana Use Among Pregnant & Breastfeeding Women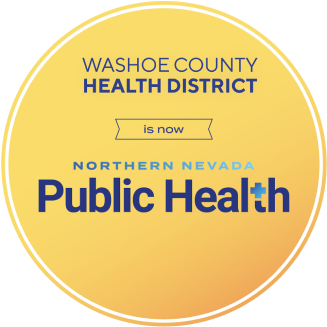 Marijuana during Pregnancy
There is no known safe amount of marijuana use during pregnancy, especially since it may prevent important nutrients and oxygen from reaching the baby.1 Additionally, marijuana's active ingredient tetrahydrocannabinol (THC) can reach the baby when a pregnant mother uses. This exposure could lead to long-term impacts to the baby, including negatively impacting the ability to learn. Marijuana use during pregnancy is also associated with a baby being born at a lower birth weight2. There is limited evidence of a relationship with complications during pregnancy and childbirth, but more research is needed.
Marijuana while Breastfeeding
If THC gets into a mother's breast milk, it can be passed to the baby, and may impact the baby's ability to learn later in life.3 "Pumping and dumping" does not work with marijuana use because the THC is stored in fat cells and is slowly released over several weeks in breast milk.

Resources to Quit
Talk to your doctor if you're pregnant or breastfeeding and need help to stop using marijuana. There is also help available tailored to the needs of a pregnant or breastfeeding mother by calling (775) 825-HELP, texting GETSOBER to 839863, or visiting www.sobermomshealthybabies.org.
References
1. American College of Obstetricians and Gynecologists (2017). Marijuana Use during Pregnancy and Lactation: ACOG Opinion Number 722. Retrieved June 2018 from: https://www.acog.org/Clinical-Guidance-and-Publications/Committee-Opinions/Committee-on-Obstetric-Practice/Marijuana-Use-During-Pregnancy-and-Lactation 
2. National Academies of Sciences, Engineering, and Medicine; Health and Medicine Division; Board on Population Health and Public Health Practice; Committee on the Health Effects of Marijuana: An Evidence Review and Research Agenda. The Health Effects of Cannabis and Cannabinoids: The Current State of Evidence and Recommendations for Research. Washington (DC): National Academies Press (US); 2017 Jan 12. 10, Prenatal, Perinatal, and Neonatal Exposure to Cannabis. Retrieved June 2018 from: https://www.ncbi.nlm.nih.gov/books/NBK425751/

3. Reece-Stremtan, S., & Marinelli, K. (2015). ABM Protocol #21: Guidelines for Breastfeeding and Substance Use or Substance Use disorder. Breastfeeding Medicine 10(3), 135-141.  
Last modified on 08/15/2023
Let's Stay in Touch
Sign up for our newsletter