NORTHERN NEVADA
Public Health
Serving Reno, Sparks & Washoe County
Emergency Medical Services Advisory Board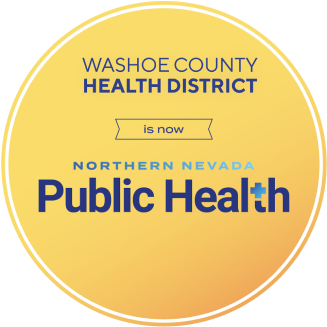 Emergency Medical Services Advisory Board
The EMS Advisory Board reviews reports, evaluations, and recommendations of the Regional Emergency Medical Services Oversight Program, discusses issues related to regional emergency medical services, and makes recommendations related to performance standards and attainment of those standards, medical protocols, communication, coordination, and other items of importance to a high performing Regional Emergency Medical Services System.
Membership
The Regional Emergency Medical Services Advisory Board shall be composed of the following members:
City Manager, Reno
City Manager, Sparks
County Manager, Washoe County
District Health Officer
Emergency Room Physician (District Board of Health Appointment)
Hospital Continuous Quality Improvement (CQI) Representative (District Board of Health Appointment)
The Advisory Board shall elect a chair and a vice-chair from among its membership to manage the meetings. The chair and vice-chair shall serve for two (2) years. The Board shall be subject to the requirements of Nevada Revised Statutes Chapter 241, Open Meeting Law.
Authority
NRS 439.390
An Interlocal Agreement (ILA) approved by all regional jurisdictions including, Reno, Sparks, Washoe County, Northern Nevada Public Health and the Truckee Meadows Fire Protection District.
Contact
Kelsey Zaski, Office Support Specialist, Ph:775.326.6051 E:  kzaski@nnph.org
Meeting Schedule
The Board currently meets quarterly each fiscal year.
Meetings
2023

Aug. 3, 2023

Emergency Medical Services Advisory Board Meeting 

9:00 a.m.

August 3, 2023

Additional Meeting Resources:

May 4, 2023

Emergency Medical Services Advisory Board Meeting 

May 4, 2023

Additional Meeting Resources:

March 2, 2023

Emergency Medical Services Advisory Board Meeting March 2, 2023

Additional Meeting Resources:
2022

Nov. 29, 2022

Aug. 4, 2022

May 5, 2022

Feb. 3, 2022
2021

Aug. 5, 2021

August 5, 2021 Emergency Medical Services Advisory Board Meeting

Additional Meeting Resources:

May 6, 2021

Zoom meeting

May 6, 2021 Emergency Medical Services Advisory Board Meeting

Additional Meeting Resources:

Feb. 4, 2021

February 4, 2021 Emergency Medical Services Advisory Board Meeting

Additional Meeting Resources:
2020

Nov. 5, 2020

Canceled

CANCELED - November 5, 2020 Emergency Medical Services Advisory Board Meeting

Aug. 6, 2020

Via Teleconference

Emergency Medical Services Advisory Board Meeting

Additional Meeting Resources:

Feb. 6, 2020

Health District Conference Room

Emergency Medical Services Advisory Board Meeting

Additional Meeting Resources:
2019

Nov. 7, 2019

Aug. 1, 2019

May 2, 2019

Feb. 7, 2019
2018

Oct. 4, 2018

Emergency Medical Services Advisory Board Meeting

Additional Meeting Resources:

April 5, 2018

Emergency Medical Services Advisory Board Meeting

Additional Meeting Resources:

Jan. 4, 2018

Emergency Medical Services Advisory Board Meeting

Additional Meeting Resources:
2017

Oct. 5, 2017

Aug. 3, 2017

April 6, 2017

Jan. 5, 2017
2016

Oct. 6, 2016

July 7, 2016

April 7, 2016

Jan. 7, 2016
2015

Oct. 23, 2015

Oct. 1, 2015

Aug. 31, 2015

June 4, 2015

March 5, 2015
Last modified on 08/15/2023
Let's Stay in Touch
Sign up for our newsletter