NORTHERN NEVADA
Public Health
Serving Reno, Sparks & Washoe County
Mobile and Portable Units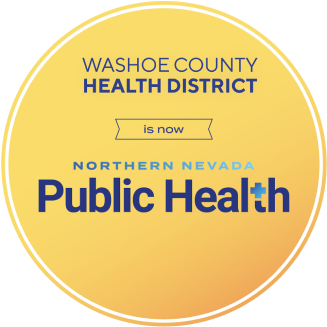 All mobile and portable units (referred to as mobile units) serving food to the public in Washoe County must be permitted as a food establishment and are subject to regular inspections. Mobile units are required to work out of an approved servicing area to ensure units are supported with essential services to meet NNPH regulations. All mobile units must obtain a valid Health Permit to Operate prior to operating. Download our Mobile and Portable Unit Guidance Document for more detailed information on opening and operating a mobile unit in washoe county.
A mobile unit means any vehicle operating from an approved servicing area in which food, beverages, frozen desserts, or dairy products and mixes are prepared, processed, or converted for human consumption and which is used to sell and dispense food and beverages to customers. The term includes full service "hot" trucks and limited service "ice cream" trucks.
A portable unit means a food establishment on wheels, easily conveyed from a servicing area to one or more approved locations where food is served, and clearly identified in the permit application (i.e., coffee carts, hot dog carts, trailer units, etc.).
A servicing area means a location approved by the Health Authority and used by operators of mobile units and portable units for service of food for such things as food and supply storage, warewashing, food preparation, vehicle and equipment cleaning and maintenance, discharging liquid or solid wastes, and refilling water tanks and ice bins.
Obtaining a Health Permit
Before beginning the application process, review the NNPH Food Establishment Regulations. Regulations specific to mobile and portable unit plan reviews and operations are included in Chapter 190, however permitted mobile units are subject to all applicable regulations.
To apply for a Health Permit to Operate, complete and submit the following forms to NNPH EHS in addition to all applicable fees.
Mobile units using Out of Jurisdiction Servicing Areas must provide additional documentation outlined in the NNPH Food Regulations (Section 190.085)
Operating at Special Events
The operation of mobile units at Special Events has been increasingly noted by NNPH. It is required for all mobile unit operators to notify NNPH when operating at a Special Event. Visit our Special Events page for further information.
Additional Resources
Last modified on 08/15/2023
Let's Stay in Touch
Sign up for our newsletter